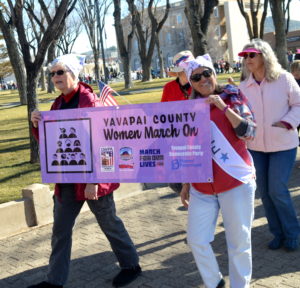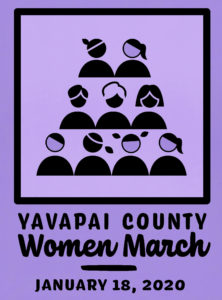 Over 850 determined and joyous people attended Yavapai County Women's March on January 18, 2020. This was our fourth year of marching, organizing, mobilizing, and building power .
Our theme this year is March On To The Polls: we can finish what we started in the midterm elections and elect a new president and other leaders at all levels of government in November.
We must elect ethical, principled leaders who will protect the planet, our voting rights and reproductive freedom, enact humane immigration policies, ensure affordable and universal healthcare, and work to finally ratify the ERA.
MARCH ON TO THE POLLS!