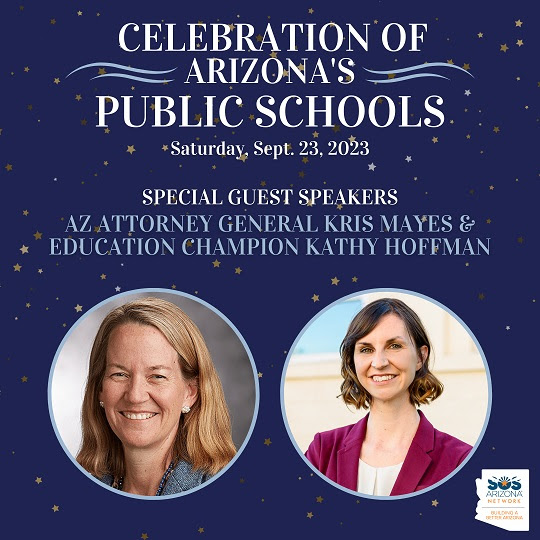 Join Save Our Schools Arizona Networks upcoming event, the first annual Celebration of Arizona's Public Schools gala on September 23rd, 2023 at the Arizona Science Center in downtown Phoenix.
You can purchase your ticket here: bit.ly/SOSAZtix
($100 each, $50 for educators or students). Tickets are selling fast, so please purchase as soon as possible! 
https://secure.everyaction.com/bm2sX3VkbUqvPcoknHgogA2?emci=7829c662-0450-ee11-a3f1-00224832e1ba&emdi=1dbc1dc0-b952-ee11-9937-00224832e811&ceid=1241673