Support Prescott Indivisible As We Educate, Share & Uphold Liberty In Northern Arizona →
Support Prescott Indivisible As We Educate, Share & Uphold Liberty In Northern Arizona!
Prescott indivisible's mission is to educate, share and uphold liberty with justice for all with compassion and a dedication to truth. 
NEW TO PRESCOTT INDIVISIBLE?
Prescott Indivisible is delighted to announce the debut of The Youth Perspective, a monthly column written by our intern Toby Chang. The Youth Perspective aims to share a uniquely Gen Z viewpoint on the topics, issues, and challenges of the day that younger folks find important. Check out The Youth Perspective!


Stay up to date on our latest articles and news.
Come support "Love In Action" and The Porch.  Info, flyers and enthusiasm will be abundant - join...
read more
Learn more about #CallYourDentist Campaign to #RemovePaulGosar
Long Live a Free Ukraine!
Looking for ways to help?
Protest on June 24, 2022 at Prescott Courthouse

ROE V WADE OVERTURNED!!!!
BANS OFF OUR BODIES!!!!

Prescott Indivisible, the Democratic Women of the Prescott Area, the Yavapai Democratic Party and other social justice organizations joined with thousands of organizations across the country to protest the Supreme Court decision to overturn Roe v Wade.

We stand together in support of the right of women to make their own reproductive choices.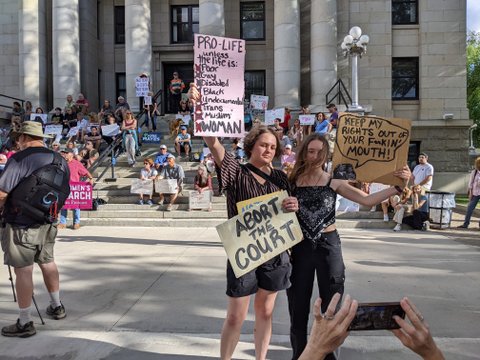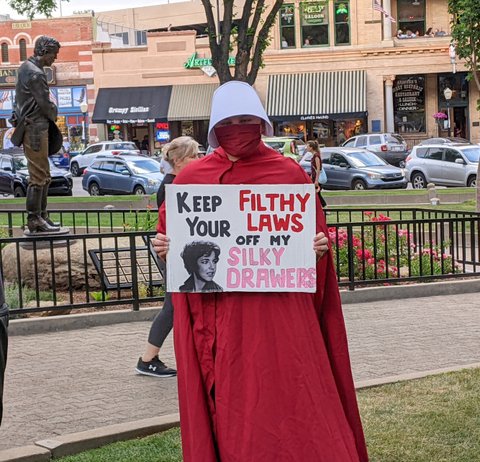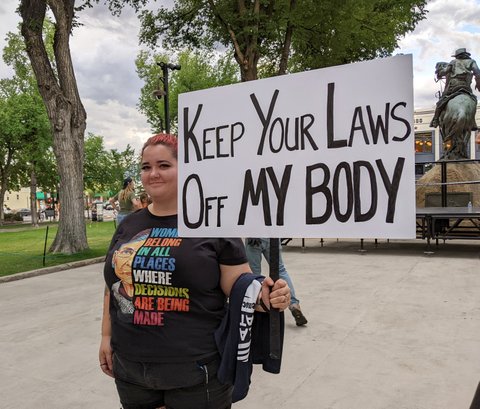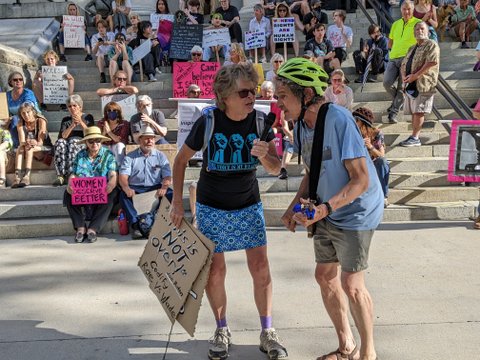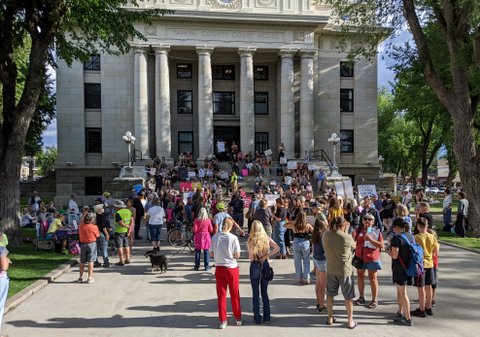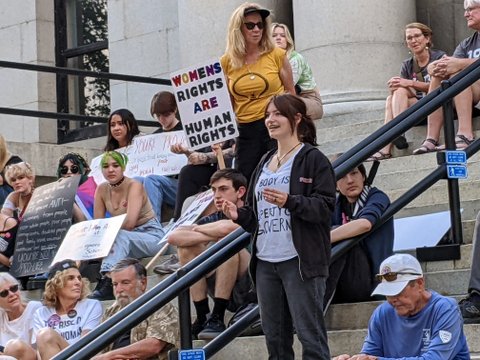 WHO WE ARE
Prescott Indivisible is a non-partisan community which seeks to promote a progressive and inclusive agenda in support of human rights and the environment.  
We are one of over 6,000 local chapters of the national Indivisible grassroots movement.
We organize and advocate for peaceful, effective resistance at a local level following the strategy set forth in the Indivisible Guide.
We welcome people of any political persuasion who are ready to resist.
We focus on local actions in defense of the rule of law, the Bill of Rights, and the Constitution and stand united in opposition of any individual or group that seeks to erode or v

iolate our democracy.
Ready to get started? Sign up for our newsletter!