Support Prescott Indivisible As We Educate, Share & Uphold Liberty In Northern Arizona →
Support Prescott Indivisible As We Educate, Share & Uphold Liberty In Northern Arizona!
Prescott Indivisible promotes social justice and political accountability through advocacy and activism while advancing humanitarian, inclusive and progressive values at all levels of civic engagement.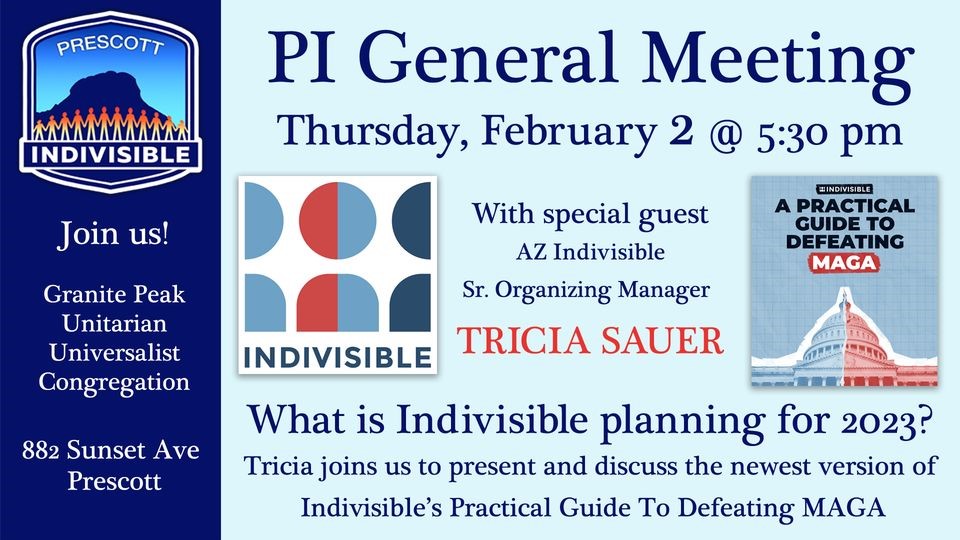 If you would like to join us by Zoom:  here is the registration link for Thursday's GM: https://us02web.zoom.us/meeting/register/tZUlcOmrqDIjEtC1oBvb9J_cwqoeGGn3h3No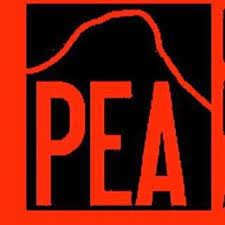 PRESCOTT EDUCATION ASSOCIATION CALL TO ACTION!
SEE YOU AT THE DISTRICT OFFICE ON FEBRUARY 7th @ 4pm! WEAR RED!!!         300 E Gurley St, Prescott, AZ
The Social Studies Curriculum Adoption Committee (made up of 30+ teachers, parents, community members, and governing board members) all voted to adopt TCI based upon a comprehensive rubric that was made available for viewing.
The PUSD Governing Board #1 is voting on adopting TCI Social Studies Curriculum at the February 7th meeting. We've learned that a large group of community members is planning to speak in an attempt to oppose the curriculum.
We need to be there to support the curriculum We need to get there early (4pm) to fill seats.
You do not need to speak–our numbers will show our support–but if you want to, here is info:
We also need to email all board members in support of this curriculum. USE THIS FORM, AND WE CAN HELP YOU TO DEVELOP A TWO-MINUTE STATEMENT: https://forms.gle/MQEX5CSokN1U4nbD6
Great turn out for 2023 Women's March!!
In Prescott, we have been marching since 2017. We march, rally, sing & carry signs, showing our solidarity with others across the U.S.
NEW TO PRESCOTT INDIVISIBLE?
Stay up to date on our latest articles and news.
 It's Official! U.S. Representative Pramila Jayapal will reintroduce the We the People Amendment...
read more
WHO WE ARE
Prescott Indivisible is a non-partisan community which seeks to promote a progressive and inclusive agenda in support of human rights and the environment.  
We are one of over 6,000 local chapters of the national Indivisible grassroots movement.
We organize and advocate for peaceful, effective resistance at a local level following the strategy set forth in the Indivisible Guide.
We welcome people of any political persuasion who are ready to resist.
We focus on local actions in defense of the rule of law, the Bill of Rights, and the Constitution and stand united in opposition of any individual or group that seeks to erode or v

iolate our democracy.
Ready to get started? Sign up for our newsletter!
Prescott Indivisible is delighted to announce the debut of The Youth Perspective, a column written by our intern Toby Chang. The Youth Perspective aims to share a uniquely Gen Z viewpoint on the topics, issues, and challenges of the day that younger folks find important. Check out The Youth Perspective!