Support Prescott Indivisible As We Educate, Share & Uphold Liberty In Northern Arizona →
Support Prescott Indivisible As We Educate, Share & Uphold Liberty In Northern Arizona!
Prescott indivisible's mission is to educate, share and uphold liberty with justice for all with compassion and a dedication to truth. 
@ Courthouse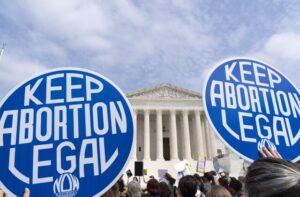 Protest Tonight  5:30pm @ Courthouse
 ROE V WADE OVERTURNED!!!!
BANS OFF OUR BODIES!!!!
Prescott Indivisible, the Democratic Women of the Prescott Area, the Yavapai Democratic Party and other social justice organizations are joining a national mobilization protesting the Supreme Court decision
 Please join all those who support the right of women to make their own reproductive choices and access to safe, legal abortion care.
A huge THANK YOU to everyone who came out and helped
RAISE THE VIBRATION
at the Community Lawn Party on June 4.
The abundant goodness was evident all afternoon!
NEW TO PRESCOTT INDIVISIBLE?
Stay up to date on our latest articles and news.
SAVE THE DATE - JULY 7th at 5:30pmJoin us for an IN-PERSON General Meeting!Granite Peak...
read more
Learn more about #CallYourDentist Campaign to #RemovePaulGosar
Long Live a Free Ukraine!
Looking for ways to help?
On Tuesday May 4, Prescott Indivisible and other organizations rallied at Prescott Courthouse, joining hundreds of other groups across the country to defend women's rights and demand that elected officials take action against overturning Roe v. Wade. We had great speakers, inspiring music, and a powerful connection with each other to keep fighting for our rights. It was fantastic to have such a great turn out on short notice- more than 75 people attended. Stay strong. We stand in solidarity.
WHO WE ARE
Prescott Indivisible is a non-partisan community which seeks to promote a progressive and inclusive agenda in support of human rights and the environment.  
We are one of over 6,000 local chapters of the national Indivisible grassroots movement.
We organize and advocate for peaceful, effective resistance at a local level following the strategy set forth in the Indivisible Guide.
We welcome people of any political persuasion who are ready to resist.
We focus on local actions in defense of the rule of law, the Bill of Rights, and the Constitution and stand united in opposition of any individual or group that seeks to erode or v

iolate our democracy.
Ready to get started? Sign up for our newsletter!