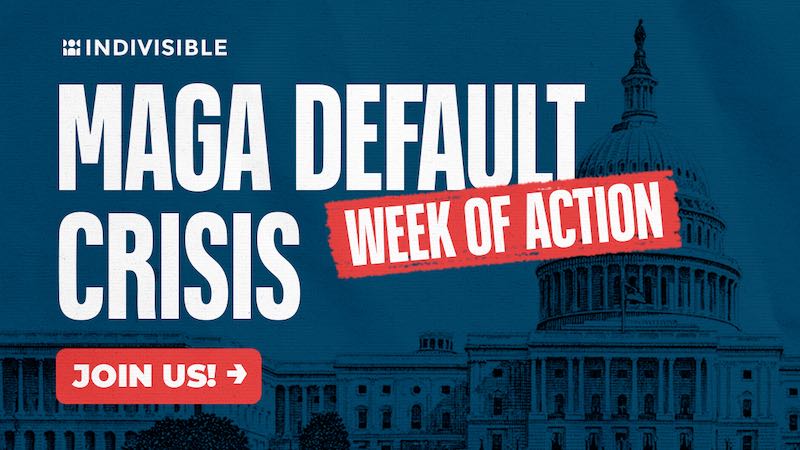 Join Us Next Thursday May 25 @ 4PM at Corner of Cortez & Gurley.
We will gather, then march to Eli Crane's office.
Signs provided but you are welcome to create your own too.
Let's have a great turn out!
Thank you!
Cong. Crane: Stop the Default Crisis!
Prescott Courthouse Plaza
Corner of Cortez & Gurley
Prescott, AZ 86301
When:Thursday, May 25, 4:00 PM
Tell Cong. Crane that he has taken the wrong stance by supporting the MAGA agenda and voting to default on our country's debt.
Event Issue Focus: MAGA Default Crisis