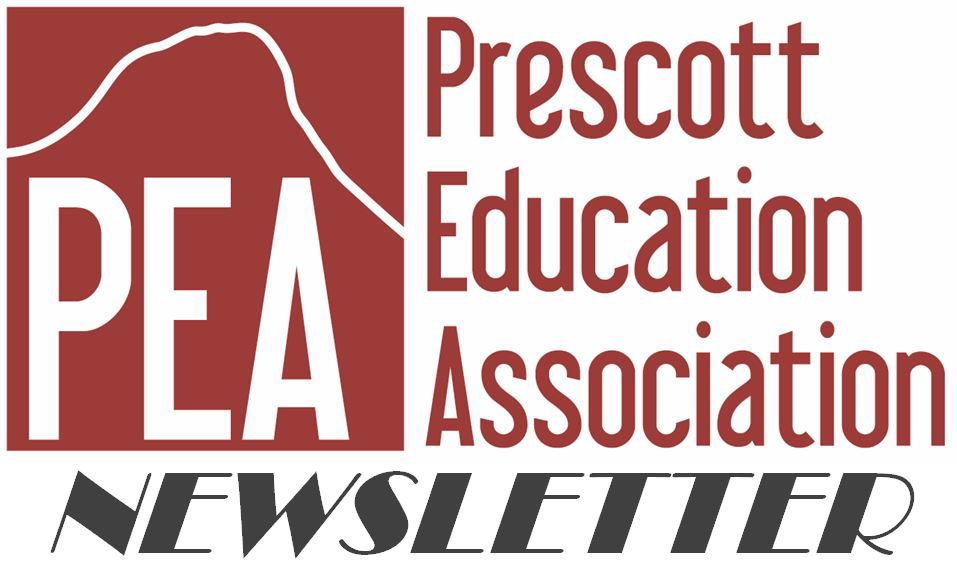 RED ALERT and CALL TO ACTION!
The PUSD Governing Board #1 is voting on adopting TCI Social Studies Curriculum at the February 7th meeting. We've learned that a large group of community members is planning to speak in an attempt to oppose the curriculum.
The Social Studies Curriculum Adoption Committee (made up of 30+ teachers, parents, community members, and governing board members) all voted to adopt TCI based upon a comprehensive rubric that was made available for viewing.
We need members to GET THERE EARLY (4pm) to fill seats in the board room. We need YOU to sign up to speak so the governing board can hear (again!) all the reasons why we want TCI adopted. We also need to email all board members in support of this curriculum. USE THIS FORM, AND WE CAN HELP YOU TO DEVELOP A TWO-MINUTE STATEMENT: https://forms.gle/MQEX5CSokN1U4nbD6
This is URGENT. This group in Prescott is referring to themselves as "Citizens & Educators for Excellence in Arizona Education". So far, we only know that this group is led by Michele Hamer and Jill Martin. As you know, Hamer was recently rejected by Prescott voters in the school board race. Martin is a local homeschool advocate. Their group has submitted a 150 page report attempting to discredit the TCI Curriculum, falsely claiming that it is "biased against America's founding and purposes, focused on student activism, poorly written/disorganized, and risky compared to other companies". You can access their full report here: Arizona School Board Watchdogs and here is a 19-page summary of their "findings": Summary Report Nanci Hutson also reported on their activities in the Courier, and you can read that article here: Hutson Article
The group plans to swarm the meeting in attempt to overrule the decision of our Social Studies Curriculum Adoption Committee. WE HAVE TO BE THERE!
If you read through the 150 page report, you will find that the group is pushing the Hillsdale 1776 Curriculum as an alternative. This curriculum was NOT reviewed during the lengthy Social Studies Committee's search for several reasons:
It does not come even close to meeting the Arizona State Standards for Social Studies After looking at the Standards, take a peek at this poorly-written example critique on TCI's Kindergarten curriculum, and you will clearly see the motivation behind this attack.
Hillsdale's curriculum is entirely focused on U.S. History and founding principles. There is no World History component at all. Here is a sample: Hillsdale's K-2 Curriculum
Hillsdale's curriculum is not developmentally appropriate. It includes no pictures, no videos, and the content is not relevant to early childhood social studies concepts. All of the lessons are based in reading "primary sources" which are not comprehensible to students in the early grades, and then writing responses in study guides. There are no hands-on inquiry projects, activities, graphic organizers, etc. It is awful, and obviously not designed by education professionals.
The curriculum is not yet complete, so it is not comprehensive by any means.
Hillsdale's curriculum was created by Hillsdale College in Michigan, a private conservative Christian liberal arts college which adds another level of controversy. Here is a link to their website: Hillsdale College and Wikipedia page where you can do extra research about the people who run the college and what they believe about teachers and education.
We could not find any other Arizona public or charter schools that have adopted this curriculum.
THE TIME TO ACT IS NOW! FORWARD THIS EMAIL TO YOUR FRIENDS!
SEE YOU AT THE DISTRICT OFFICE ON FEBRUARY 7th @ 4pm! WEAR RED!!!
300 E Gurley St, Prescott, AZ