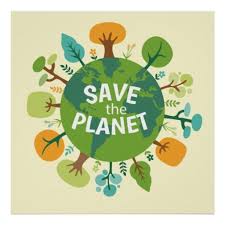 The Environment Part 4
Dear Arizona Voter and Voter Values Project Survey Respondent,
This last segment on the environment provides a clear comparison of Trump and Biden regarding environmental issues. The election is a few days away. If you have not already done so, please, please vote! The information below is a summary taken from: https://www.nationalgeographic.com/science/2020/10/trump-vs-biden-environment-heres-where-they-stand/
Issue: Fossil fuels – Pipeline projects
Trump – Favors Keystone XL and Dakota Access pipeline
Biden – Promises to stop Keystone and has not taken a position on Dakota Access
Government backing for fossil fuels
Trump – Supports unobstructed growth of the fossil fuel industry
Biden – Favors ending fossil fuel subsidies
Oil regulation
Trump – Rolled back Obama-era rules to minimize methane leaks. Supports unrestricted fracking
Biden – Says he will not ban fracking, but will ban new off-shore drilling and any new permits on
public lands
Coal
Trump – Reduced and rolled back limits on coal production
Biden – Against any new coal plants, says cheaper renewable energy has eliminated need for them
Climate policy
Trump – Left Paris Agreement, rolled back Obama-era emissions rules, fails to consider climate
change in policy decisions.
Biden – Plans to rejoin Paris Agreement, reinstate emissions rules, invest $2 trillion to fight climate
Change
Comprehensive climate policy
Trump – Has none
Biden – His climate plan states goal of 100% clean energy by 2035 and net zero emissions by 2050
Creating market incentives for renewables
Trump – Undid Obama-era rules that encouraged growth of renewable energy
Biden – Supports innovations and plans to use renewable energy market as a major job creator
Cars
Trump – Rescinded higher fuel economy standards for cars and trucks
Biden – Wants strict fuel-efficiency standards in place to grow electric auto industry
Nuclear energy
Trump – Wants to ramp up nuclear energy and uranium production
Biden – Supports development of small-scale nuclear reactors
Pollution
Trump – Rolled back several water protection regulations
Biden – Wants to strengthen pollution laws to reduce impact on communities of color
Plastics
Trump – Launched a program to reduce plastic waste via recycling. Dismissed single use plastics ban
Biden – Says plastics are a threat to safe water. Supports phasing out of single use plastics
Conservation
Trump – Under the Trump Administration, many endangered animals lost protections
Biden – Website states goal of conserving 30% of America's land and water to slow extinctions
Protected lands
Trump – Severely cut size of Bears Ears and Grand Staircase-Escalante lands. Plans to open these
areas to mining and energy exploration. Added 1.3 million acres to wilderness areas.
Biden – Promised to restore protections to several areas opened by Trump
We are voting for our future and the futures of our descendants!
The Voter Values Project at Prescott Indivisible