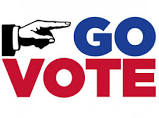 History of National Voting Rights
1700s: Voting generally limited to white male property holders.
1870: The15th Amendment granted African American men the right to vote.
1920: The19th Amendment granted women the right to vote.
1960: Southern states ramped up barriers to voting.
1964: The 24th amendment targeted poll taxes.
1965: Voting Rights Act enacted by Congress, signed by LBJ after mass civil rights protests.
1966: Poll taxes in state elections were banned in 1966 by the U.S. Supreme Court.
1971: Young people won the vote bringing down the voting age to 18 from 21.
1975: Voting Rights Act expanded to protect language minorities.
1982: Congress requires new voting protections for people with disabilities.
1993: "Motor Voter" became law.
2000: Election problems spotlighted the need for reform.
2002: Congress passed the Help America Vote Act.
2010: Philanthropy embraced the need for reform.
June 2013: The Supreme Court struck a blow to the Voting Right Act.
August 2013: States ramped up barriers to voting.
2014: The voting rights movement coalesced to fight suppression.
October 2018: State, local officials continued to erect new barriers to voting.
2019: Voting rights groups prepared for the 2020 Census and redistricting.
2020: COVID-19 pandemic impacted voter turnout, causing delays in multi-state primary elections.
August 2020: Trump attempting to cripple the Post Office in order to sabotage the November election.
Read more:
https://www.history.com/this-day-in-history/johnson-signs-voting-rights-act
https://www.carnegie.org/topics/topic-articles/voting-rights/voting-rights-timeline/?gclid=Cj0KCQjw7Nj5BRCZARIsABwxDKK5tZYZ5dglm9iaNebLWnDdfzFbNRCuKbjjCRsKCOj9nkICDJtT9KYaAgIdEALw_wcB
Brief History of Arizona Voting Rights Issues
Arizona has a recorded history of challenges with guaranteeing the rights of their citizens to vote. In its early days, Arizona prohibited Native Americans from voting due to their residency and ward status, disenfranchised voters from the polls by requiring literacy tests, and failed to print election materials in languages other than English even as the state's Spanish-speaking population grew. In the last two decades, Arizona continues to face scrutiny over access to polling locations, language access, voter ID law, dual voter registration, and a restriction on mail-in ballots that may have had a disparate impact on voters in protected classes. See more below.
Source-An Advisory Memorandum of the Arizona Advisory Committee to the U.S. Commission on Civil Rights July 2018 https://www.usccr.gov/pubs/2018/07-25-AZ-Voting-Rights.pdf
Limited number of polling places
· Maricopa County, Arizona's most populated, also faces issues as poll places continue to close.
· In the 2016 and 2018 elections, voters in Maricopa County at certain locations experienced wait times of five to six hours
· The number of polls in Arizona has dropped by the hundreds since 2013, when the U.S. Supreme Court struck down parts of the federal Voting Rights Act, including oversight of election laws in Arizona and eight other states.
· Thirteen of Arizona's 15 counties have closed polling locations since 2013, according to Rep. Marcia Fudge, D-Ohio, who chairs the subcommittee on elections.
· Good news here: Yavapai County has NOT closed any locations; and, in fact, added 13 ballot drop-off locations and two early vote centers for the August primary election.
Requirement for a physical address affects some voters' ability to register.
Online voter registration is currently handled by the Motor Vehicle Division's website: ServiceArizona.com, which requires a residential address. Native American residents on reservations may not have a street address and often share post office boxes with more than one family.
Military personnel on active duty out of the state also have issues with providing an Arizona address if they do not maintain a residence in the state. More research is necessary to gain information on the latest workarounds for these potentially disenfranchised individuals. Review of the registration site concludes that these individuals must fill out an in-person voter registration form and provide documentation of residency.
In-person voter registration forms are available at:
· Yavapai County Recorder's Office, both in Cottonwood and Prescott
· City or Town Clerk's offices
· Libraries throughout Yavapai County
· Department of Motor Vehicles
· United States Post Offices
· Yavapai County Recorder's Office, both in Cottonwood and Prescott
· City or Town Clerk's offices
· Libraries throughout Yavapai County
· Department of Motor Vehicles
· United States Post Offices
Last day to register for the November 3, 2020 election is October 5, 2020
More voting rights information coming next week!
Voter Values Project at Prescott Indivisible: https://votervaluesproject.com/