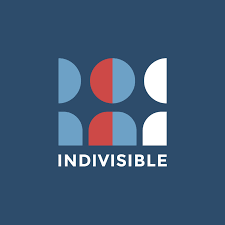 Weekly to-dos from National Indivisible
Make calls on an inclusive recovery package before it's too late! Progressives were able to hold their ground on the terms of an inclusive recovery, so now we're fighting to get the full Build Back Better Act passed by October 31. This means we're in a key moment for advocacy as we fight to win the most progressive reconciliation bill possible. With just a few days left until the House vote, it is urgent that you call your representative and tell them how important it is that we pass an inclusive recovery bill that works for everyone. Once you have called your representative, click here to call your senators and demand they pass the bill immediately after the House sends it over.
Call your senator and Demand they move quickly on the Freedom to Vote Act. Senate Democrats have released a new version of their democracy reform bill called the Freedom to Vote Act. The Freedom to Vote Act builds on the For the People Act and brings us closer to passing transformational democracy reform this Congress. Call your senators and let them know you want them to adjust the filibuster now to pass the Freedom to Vote Act.
Call your senator and tell them to protect Roe V. Wade now. The House has passed the Women's Health Protection Act, a bill aimed at preserving access to an abortion nationwide, as Republican-led state legislatures pass countless bills across the country threatening abortion rights. The bill now has to pass a vote in the Senate, which is why it is urgent that you call your senator and demand they protect reproductive rights.
P.S. — We're able to fund the ads, call scripts, tools, and work of huge weeks like last week because of the generous support of grassroots donors, particularly recurring donors whose support we can count on every month. If you're able, click here to make a recurring or one-time gift to help fund our work.