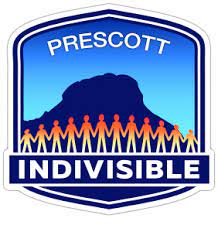 We welcome requests from Community members, candidates, and organizations to share information at upcoming Prescott Indivisible general meetings.
We'd like to hear from you!!!
Our GMs are the first Thursday of every month.
Here is our simple procedure for consideration. Please contact us at Info@prescottindivisible.org
Your name or Organization name
Topic
Presenter info
Time requested
Month requested
Are you sharing slides?
Image or logo if available
The request will be considered by the Steering Committee and we'll get back to you.