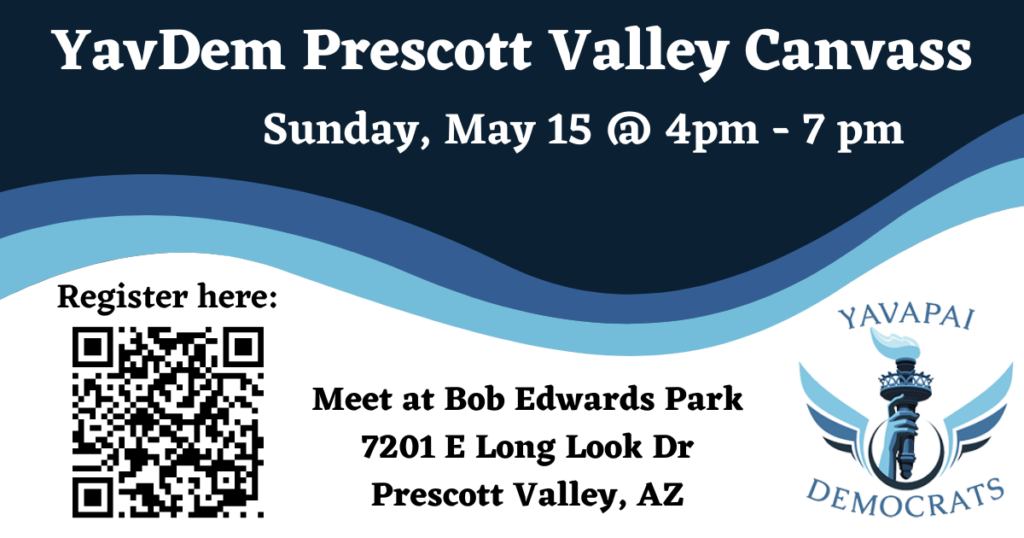 #YavDems Weekend of Action!
Sunday, May 15, 4-7pm
Meet up location > Bob Edwards Park
7201 E Long Look Dr, Prescott Valley, AZ 86314
Register HERE
Join the Yavapai County Democrats as we launch our first official door knocking event for 2022!

You don't need experience, just the passion to reach out to Democrats and educate them about our candidates! You can carry AZ Fair Elections & Stop Dark Money petitions for signatures too! We have A LOT of Democrats to reach out to and the more people we have joining this outreach effort the bigger the impact we will have. Please sign up, bring a friend and share widely with like-minded people and partner organizations.